ABOUT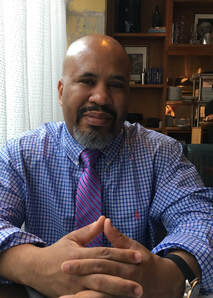 My name is
Ernie "Jaymes" Dwight.I am the owner and creative mind of Total Eclipse Designs. Founded in 1997, Total Eclipse Designs was first used to showcase my illustrations to others, but over time, I was able to turn a hobby into a productive, small studio providing creative, effective and vibrant idea concepts and designs for those in need of services. It has become an Idea Haven.
As a child and teenager, I spent most of my time illustrating and creating things: from drawing pictures and making comics to designing posters and flyers. After high school, I joined the U.S. Navy. As a Navy Chief, I served as a Senior Illustrator / Graphic Designer. For more than 17 years, I served overseas, aboard ships and at stateside government organizations as an illustrator, graphic designer, photographer, public affairs specialist and newspaper and magazine staffer. For most of my career, I worked in the joint military environment providing visual media support for all branches of the military and most government agencies. After 20 wonderful years of honorable and dedicated service, I decided it was time for a change. Now, I spend my time as a Design Consultant helping clients to include community organizations, realtors, authors and small businesses meet their expectations, deadlines and of course… their budgets!
​
Total Eclipse Designs excels at working with great customers and fellow designers to produce amazing illustrations and graphic projects. W
e provide top-quality professionalism and unparalleled customer service. We are committed to continuously improving our services because designing is not just our job, it is our passion. Just as we take pride in designing, we also take pride in the services we provide our clients. So, let's get together and brainstorm your ideas.
WHAT OUR CLIENT THINKS
​A special thank you to Total Eclipse Designs for totally making our Pastor and Church's Tenth Anniversary booklet AMAZING. Your expertise, time and professionalism shined through like the Godly company to whom we were led. Your confident re-assurance coupled with your calm demeanor was just as important as your quality work. You took an idea and made it a great product. Now we have something of which we can be proud! I can't wait until our next opportunity to work together!
TERRI R. BRANTLEY, Standard For Life Christian Church
© 2017 Total Eclipse Designs. All Rights Reserved.